Benedetta Lerva successfully defends her thesis
On Thursday 27 August, Benedetta Lerva successfully defended her thesis "Worms, Farms and Schools: Three Essays on Investment Choices in Uganda".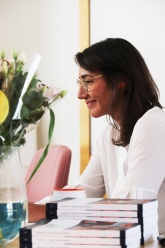 Due to the Coronavirus, the defense was held remotely, with only a few people joining in person. After the defense, we had a chat with Benedetta about her thesis, her thoughts on defending remotely, and what her future holds.
What is your thesis about?
- My thesis is about understanding how people decide to invest their resources in Uganda. In each chapter, a set of people (farmers or parents) are presented with the opportunity to potentially increase the physical or human capital of their family. Questions I explore include: Do they take it? What happens if they do or do not? Could this opportunity be an avenue for economic development?
How do you feel now that your thesis is in print and you have successfully defended it?
- "My preciousss!". I am proud of it. It was a team effort, as the rather long acknowledgment section shows. I have been lucky to meet very supportive and competent people along the way.
What are your plans for the future?
- I am joining the Center for Development Economics and Sustainability at Monash University in Australia as soon as my visa is ready. I am itching to start a new chapter in my life. I will also miss my colleagues at the IIES, and biking through the beauty of Stockholm every day. It is bittersweet. It would be easier if Per could arrange an IIES puzzle for me to hang in my new office...
How did you find the experience defending your thesis remotely?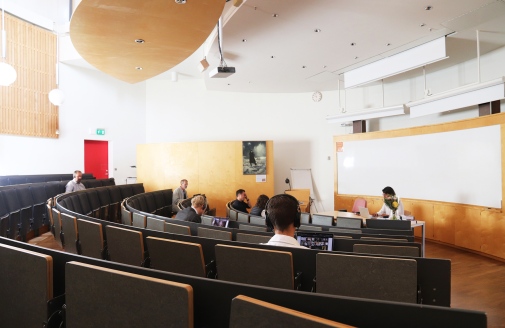 - I have not seen many of my colleagues since March, so it was very exciting to share these moments together! Some of them were even allowed to be there in person, which was such a gift. Having the defense remotely also allowed many of my friends who live abroad to join. We made the best out of the situation.
A massive thank you to Karen Macours from Paris School of Economics, who took the time to act as opponent. Your valuable comments on Benedetta's thesis were very much appreciated!
Finally, good luck in Australia, Benni! You will be missed at the IIES, but we hope to see you in the corridors many times in future!
Last updated: September 3, 2020
Page editor: Hanna Weitz
Source: IIES