Book release - Between Research and Politics: 50 years of public debate
IIES Professor Lars Calmfors has written a book filled with personal anecdotes and important thoughts on modern Swedish public policy and the researcher's role in the public debate.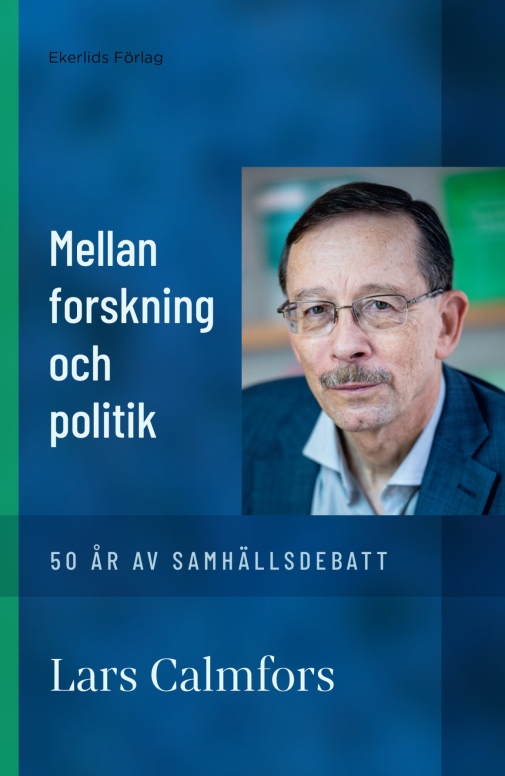 Lars Calmfors has spent the last five decades as a researcher in economics, a public debater and an advisor to various governments. During this time, Sweden has faced various economic problems: inflation and cost crises in the 1970s and 1980s, mass unemployment and rampant government debt during the 1990s, recession in connection with the global financial crisis of 2008–09, lack of integration of foreign-born and most recently the Corona crisis.
In the book, Calmfors gives a personal depiction of how the interaction between economists and politicians has worked. It is about monetary and fiscal policy, employment and why Sweden did not join the EMU. A key question - which became particularly relevant during the corona pandemic - is what role researchers should play in the public debate.
Calmfors not only depicts an economists' thinking but also provides anecdotal snapshots of dealings with Swedish politicians such as Per Ahlmark, Thorbjörn Fälldin, Bengt Westerberg, Anne Wibble, Göran Persson, Erik Åsbrink, Gudrun Schyman, Jonas Sjöstedt, Anders Borg and Magdalena Andersson. Relationships that have been both successful and filled with conflict.
The book was released (in Swedish) on 29 September 2021 by renowned Swedish publisher Ekerlids Förlag.
For questions, contact Lars Calmfors: lars.calmfors@iies.su.se

Last updated: October 6, 2021
Page editor: Hanna Weitz
Source: IIES