Divya Dev successfully defends her thesis
Read about Divya's thesis "Essays on Gender, Development and Political Economy", her plans for the future and how she experienced her defense.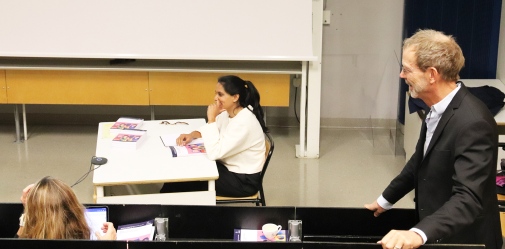 Divya defended her thesis on Friday 24 September earning her the title of Doctor of Economics! Sascha O. Becker (Monash University and University of Warwick) provided excellent commentary as opponent.
Early 20th century missionary activity still has positive impact on girls' education, empowerment and labor force participation.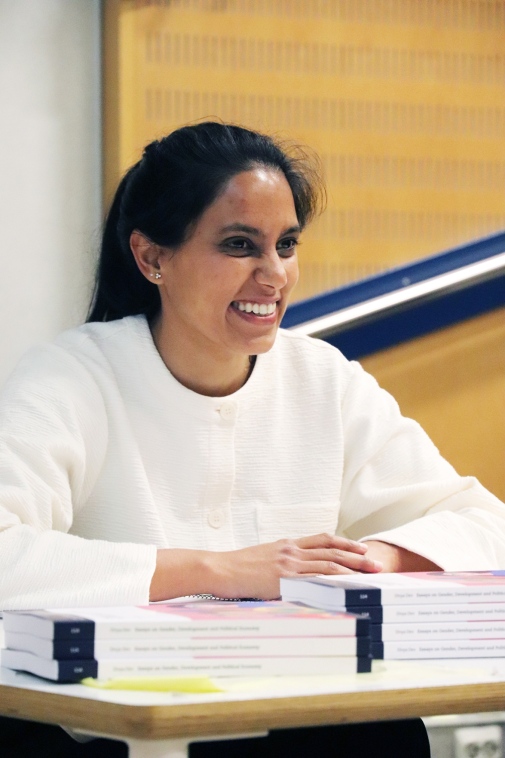 Divya's thesis is mainly focused on the drivers and impact of women in the public sector and on migrants' voting behaviour. The first chapter that looks at the long-term effects of missionary activity is a chapter that Divya really enjoyed working on and found its results quite surprising. She finds that early 20th century missionary activity continues to be relevant even today! Women and girls living in areas which had a greater level of Protestant missionary activity have more years of education, higher levels of empowerment and greater participation in the formal labour force. The chapter, in addition to reporting its findings, raises some questions regarding how education and empowerment relate to female labour force participation and how policies may be designed to affect these outcomes.
What are your plans for the near future? Any particular research agenda you will embark on?
In the near future I am going to continue to work on my thesis chapters, incorporating the feedback I received through my defense. Otherwise, I am planning to take a small break from academic research and am working at Storytel doing data analytics for them.
How do you feel now that you have successfully defended your thesis?
I honestly cannot believe that I managed to defend my thesis. I think the Ph.D. process has been a rather complicated one for me and I really was not sure if I would ever manage to finish. Now having finished, I continue to be so grateful to my supervisors, their time and help was truly invaluable. It also feels like a huge relief amd at the same time has re-motivated me to work on my research projects. Defending remotely, or rather in this hybrid system, for me personally was a great balance. It enabled more of my friends and family who live far away to be part of the process while still having some of them in the room with me for support.
Click here to download and read Divya's thesis in its entirety.
Last updated: September 28, 2021
Page editor: Hanna Weitz
Source: IIES