Introducing visiting grad student, Chloe Nibourel
Chloe joined the IIES as a visiting graduate student from Stockholm School of Economics in the midst of the pandemic, during the Fall of 2020. Given the strange circumstances, we not only wanted to get to know Chloe a bit more, but we also wanted to hear how she is settling in despite a slightly less sociable workplace.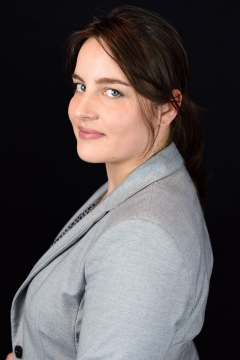 Hej Chloe! Can you tell us a bit about your background, where you studied or worked before?
- After my childhood in Guadeloupe, I moved to Paris in 2012 to pursue post-secondary studies. I got accepted into a double Bachelor's degree combining Social Sciences at Sciences Po and Mathematics at Université Pierre et Marie Curie. Later, I chose to specialize in Economics and I entered a Master's degree shared between Sciences Po, Université Pantheon-Sorbonne, and Universitat Autonoma de Barcelona. In Parallel, I got the opportunity to discover the academic world as an RA for Prof. Roberto Galbiati (CNRS). I decided to continue working as an RA at INSEAD for one additional year after my graduation. In 2018, I started my PhD at the Stockholm School of Economics.
What research have you done in the past and/or what are your research interests going forward?
- My main research interest is Political Economy, even though I would like to start projects in Public Finance as well. I focus on applied micro technics, and I mostly use administrative data from European countries. In term of topics, I am interested in the rise of populism in western democracies, party coalition formation, and the allocation of EU funds, for example.
What's your first impression of the IIES?
- I am very pleased by the working environment at the IIES. I am grateful for the help and support I receive from my supervisor Torsten Persson. There is also a group of young assistant professors in applied micro who encourage students to be ambitious, and provide useful feedback on a regular basis. PhD students are particularly welcoming and I felt I was immediately part of the team. Unfortunately, I did not have the opportunity to introduce myself to everyone yet (because of the crisis), but I enjoy these random meetings in the kitchen!
Warmly welcome to the IIES, Chloe! Let's hope for a big IIES party once the pandemic is over!
Last updated: February 9, 2021
Page editor: Hanna Weitz
Source: IIES