Jósef Sigurdsson has successfully defended his doctorial thesis.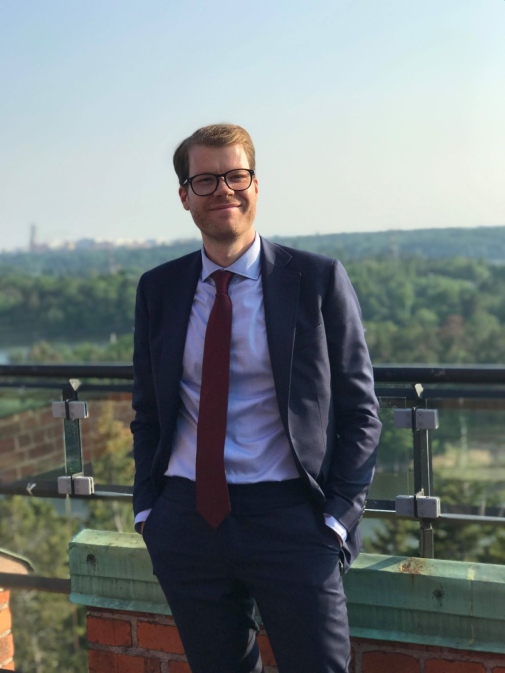 Congratulations to IIES graduate student Jósef Sigurdsson , who on Friday 7th of June successfully defended his doctoral thesis "Essays on Labor Supply and Adjustment Frictions". Thank you to Peter Fredriksson from Uppsala University for acting as opponent.
We were of course curious to hear more from Jósef and asked him a few questions.
What is the main theme of your thesis?
The essays in the thesis are on specialized topics within labor and macroeconomics, but can be said to have a common denominator, which is that they are all an investigation into the importance of adjustment frictions and their implications for understanding the behavior of individuals and households. The first essay studies how labor supply responds to temporary changes in wages and how adjustment frictions, such as hours- and organizational constraints, influence intertemporal labor supply. The second essay studies the costs and benefits of geographic mobility and, in particular, how moving costs generate spatial misallocation of labor. The third essay examines the `stickiness' of wages and investigates the determinants of nominal wage adjustment. The forth essay studies how monetary policy influences households' consumption expenditure when liquidity- or borrowing constrained households hold debt that is closely rated to short-term interest rates.
How does it feel now that your thesis is in print and has been successfully defended?
To be honest, the feeling was different than what I had anticipated. I had thought that I would feel somehow relieved, satisfied and maybe even satiated. But after I completed the thesis I have had time to return to other projects as well as begin developing couple of new ideas, some of which with colleagues from the IIES. The feeling I have now is more of an excitement to continue working on these projects than the satisfaction of having defended the thesis. At the same time I must say that it is a very good feeling to close this chapter in my career and open the next one.
What's next for you?
I am on my way to Iceland, where I will be working on some of the exciting ongoing and new research projects I have. After that I will move to Milan where I will begin my position as an Assistant Professor of Economics at Bocconi University.
Thank you Jósef for answering our questions and best of luck to you in Milan!