Karin Kinnerud successfully defends her thesis
On 11 September, Karin successfully defended her thesis "Financial Choice and Public Policy".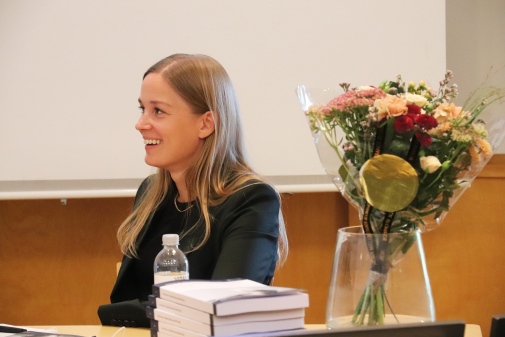 Following the defense, which, as usual, was held remotely, we were eager to hear more from Karin.
What is your thesis about?
- My thesis is focused on public policies, how different households are affected differently by these policies, and how this in turn affects overall outcomes and policy evaluations. Broadly speaking, I consider how different households' financial choices influence how they are affected by and how they respond to policy changes. The policies I consider include changes of taxes and regulations in the mortgage market, monetary policy, and fund choices in pension systems.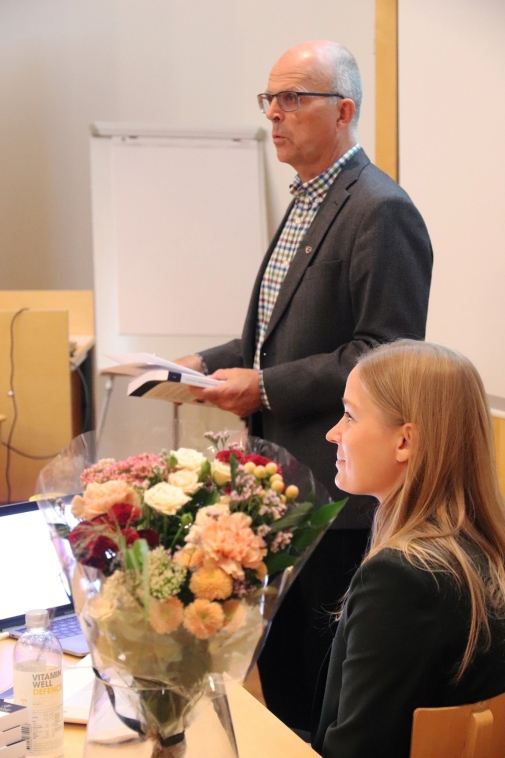 How does it feel having your thesis in print and successfully defended?
- It feels great. I am very happy about what I have learned during these past six years. I already feel nostalgic thinking about the good times among colleagues and friends at the IIES and Stockholm University.
What are your plans for the future?
- I will now start a position as assistant professor at BI Norwegian Business School, and I am very much looking forward to continue my research and to take on new interesting and challenging questions.
How did you experience defending your thesis remotely?
- Overall, defending remotely worked well. It would of course have been nice to meet and speak to the opponent and the grading committee in person, but I hope I will get a chance to meet them at other occasions in the future.
Gianluca Violante (Princeton University) acted as opponent during the defense. We are, of course, very grateful for his deeply valuable comments on Karin's thesis.
Karin, we wish you the best of luck in Norway and look forward to see what you publish next!
Last updated: September 21, 2020
Page editor: Hanna Weitz
Source: IIES