Successful thesis defense for Magnus Åhl
On Monday 14 December, IIES Graduate Student, Magnus Åhl, successfully defended his thesis "Essays on Individual-Level Wage Stickiness and Forward Guidance".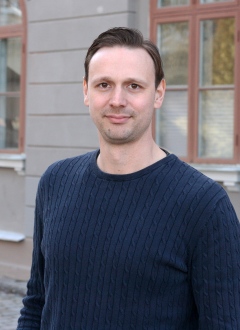 Following the defense, we had a chat with Magnus on his thesis and future plans.
What is the main theme of your thesis and are there any specific findings you would like to highlight?
- I have two main themes. The first concerns household heterogeneity and rigidity of wages, and one interesting result is that the wage friction affects the natural interest rate. The second theme concerns whether or not a central bank can use guidance of the intended future policy rate to affect market expectations today. I conclude that it can, but perhaps not to the extent it would like.
How does it feel now that your thesis is in print and has been successfully defended?
- Mixed feelings. On the one hand I feel proud and relieved to have finished such an extensive project. On the other hand I am sure that I will miss the inspiring environment that IIES has offered me the last years. It is also a bit sad that the final months of my thesis work has been during such a special time, not allowing for much social interaction.
What will you be up to in the near future?
- I have already started working in the Monetary Policy Department at Sveriges Riksbank here in Stockholm - also an inspiring environment where interesting questions are dealt with.
What was it like to defend remotely?
- When some initial technical issues were resolved, I think it was great to be able to have an opponents and a grading committee spread out over Europe.
We are very grateful to Luca Dedola (ECB) for acting as opponent during the defense, providing invaluable commentary on Magnus's thesis.
Congratulations, Magnus, and good luck at the Riksbank! We hope to see you in the IIES hallways more often than not!
Last updated: December 16, 2020
Page editor: Hanna Weitz
Source: IIES