Successful thesis defense for Saman Darougheh
Congratulations to IIES graduate student, Saman Darougheh, who on Friday 25 October, successfully defended his thesis "Search and Mismatch".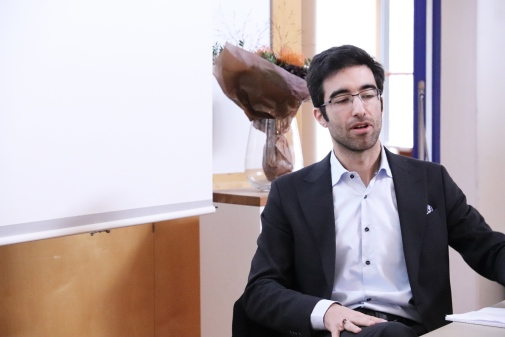 Following the defense, we sat down with Saman to find out more.
What is the main theme of your thesis?
The main theme of my thesis is understanding the frictions that exist in markets, and what implications they have for the macroeconomy. In two chapters, I study frictions in the labor market, and look at the implications for individual unemployment-risk and aggregate unemployment volatility and productivity. In the third chapter, I study frictions in the market for consumer goods. I shed light on the relationship between the time that households spend shopping, and the distribution of prices of the goods that they are searching for.
How does it feel now that your thesis is in print and has been successfully defended?
It feels gratifying. I'm grateful to the committee and the opponent for having spent so much time on studying my thesis, and for the comments I have received during the defense. I look forward to implement some of them in my research. The occasion is naturally also bittersweet, since it marks my departure from Stockholm and the colleagues I have grown to like over the many years.
What are your plans for the future?
I have taken up a position as a researcher at the Danish Central Bank, where I will push forward my research agenda. Naturally, a first step is to finish the chapters and get them ready for publication!
We would also like to thank Monika Gehrig-Merz from the University of Vienna for acting as opponent and for her insightful comments on Saman's thesis.
And finally, good luck to Saman in Denmark! We look forward to following your research for many years to come!
Last updated: October 28, 2019
Page editor: Hanna Weitz
Source: IIES