Successful thesis defense for Karl Harmenberg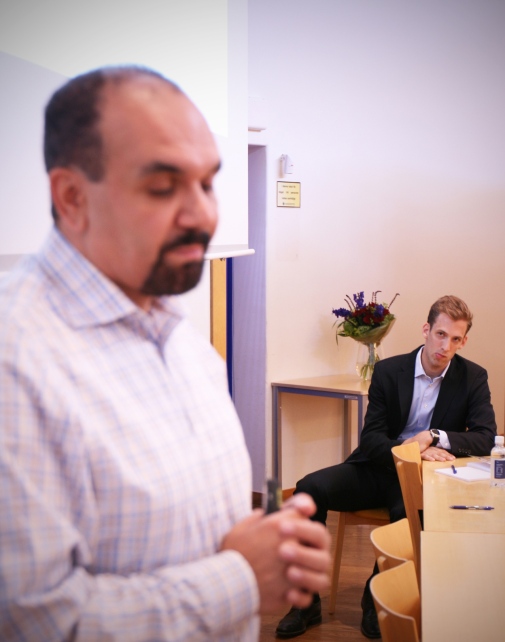 On 15 June, 2018, Karl Harmenberg successfully defended his thesis Essays on Income Risk and Inequality. Thank you to Fatih Guvenen of the University of Minnesota, for acting as opponent.
Before leaving the IIES for future adventures, we asked Karl a couple of questions.
1. What is the main theme of your thesis?
My thesis studies income risk and income inequality. For example, how unemployment risk affects household consumption behavior and how the gender disparities in the top of the income distribution have evolved.
2. How do you feel now that you have successfully defended your thesis and it is in print?
Nostalgic and happy. Nothing magical happens on the day of the defense but it is a natural time to take stock, appreciate the years spent at the IIES, look forward to the future, and throw a party.
3. Do you have any plans for the future?
I will move south to Denmark, joining Copenhagen Business School as an assistant professor. I am looking forward to teaching and continuing with my research projects!
We wish Karl the best of luck in Copenhagen!
Last updated: June 15, 2018
Page editor: Hanna Weitz
Source: IIES

Upcoming Seminars and Events