Joe Biden's special task force will strengthen the unions in 100 days
Assistant Professor Mitch Downey explains how the election of Joe Biden will have a large impact on the future of the US trade union movement.
In an interview in Arbetsvärlden, IIES Assistant Professor Mitch Downey clarifies how the election of Joe Biden as the next President of the United States, will be beneficial for the country's trade unions as well as the middle class.
"For example, Biden wants to ban employers from holding mandatory anti-union meetings.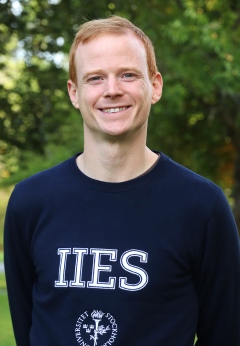 - It is important to understand the history where the Republicans in recent decades have strived to push back the unions, a line that was run by Congressman Newt Gingrich in the 1990s. The Democrats sided with the unions and have always received significant campaign support from the trade union movement, something the Republicans have pointed out to argue that they are not good capitalists and that they are corrupt, says Mitchell Downey to Arbetsvärlden.
He argues that anti-union legislation has become a way for Republicans to undermine Democrat support, quoting Republican and tax-cut advocate Grover Norquist to illustrate the sentiment: "Every worker who does not join the union is another worker who does not pay $500 a year to organized labor's political machine. "
Joe Biden, on the other hand, identifies the trade union movement and collective bargaining as crucial to expand and strengthen the American middle class and has launched a series of reform proposals to reverse the trend of declining organizational levels.
- For example, he wants to ban employers from holding mandatory anti-union meetings with employees. Today, it is common for employees to be forced to listen to lectures on why union organization would be bad for the company when they plan to organize, says Mitchell Downey.
Among Joe Biden's election promises is legislation that forces employers to report to the Department of Labor when they use consultants to persuade workers not to organize, so-called anti-union campaigns or "union busting"."
Click here to read the article in full (in Swedish) on the Arbetsvärlden web.
Last updated: November 9, 2020
Page editor: Hanna Weitz
Source: IIES