Mats Persson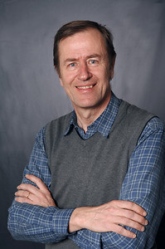 Room: A868
Telephone: +46 (0)8 16 22 24
Telefax: +46 (0)8 16 41 77
Email: mats.persson@iies.su.se
Personal web
Mats Persson is Professor at the IIES.
5 most cited works (Google Scholar)
"The Gains from Pension Reform", Journal of Economic Literature 41:1 (with Assar Lindbeck).
"Time Consistency of Fiscal and Monetary Policy: A Solution", Econometrica 74:1 (with Torsten Persson and Lars E.O. Svensson).
"The Effects on Sick Leave of Changes in the Sickness Insurance System", Journal of Labor Economics 22:1 (with Magnus Henrekson).
"Why are Taxes so High in Egalitarian Societies?" The Scandianavian Journal of Economics 97:4.
"Debt, Cash Flow and Inflation Incentives: A Swedish Example" in G. Calvo and M. King (eds), The Debt Burden and its Consequences for Monetary Policy: Proceedings of a Conference held by the International Economic Association at the Deutsche Bundesbank, Germany, IEA Conference Volume No. 118, St. Martin's Press, New York, and Macmillan Press, London, 1998 (with Torsten Persson and Lars E.O. Svensson).