Markus Kondziella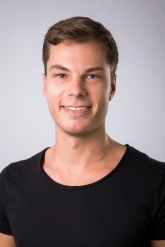 Room: A851
Telephone: +46 (0)8 16 30 59
Telefax: +46 (0)8 16 14 43
Email: markus.kondziella@iies.su.se
Markus received his Master's degree in Economics from Stockholm University in 2017. Previously he obtained a Bachelor's degree from the University of Mannheim (2015).
During his studies he got the opportunity to work as a teaching assistant for courses on dynamic programming and the economics of growth at the graduate level.
His research focuses on macroeconomic effects of household heterogeneity and long-run growth.
Last updated: September 2, 2019
Page editor: Hanna Weitz
Source: IIES