Tobias Broer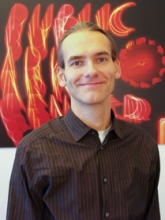 Room: A802
Email: tobias.broer@iies.su.se
Personal web
Tobias Broer joined the IIES in 2009, after obtaining a PhD at the European University Institute in Florence, Italy. Previously, as an economist for the Bank of England and the Central Bank of Chile, he worked on monetary aggregates and monetary policy strategy. His more recent research looks at consumption distributions with enforcement problems in insurance contracts, and the role of individual risks and domestic income inequality in an international economy.
Recent papers:
"Domestic or global imbalances? Rising inequality and the fall in the US current account"
"Stationary equilibrium distributions under limited commitment"
"The home bias of the poor: terms of trade effects and portfolios across the wealth Distribution"
"Partial insurance with limited commitment"