All IIES seminars cancelled!
Due to the new Coronavirus, which has been found to be spreading within the Stockholm region, the IIES is cancelling all seminars until further notice.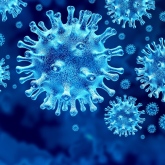 Some seminars might take place remotely via online meetings, in which case we will update accordingly.
In the Stockholm region, the Public Health Agency in Sweden have recommended that you should work from home in as far as possible, in an attempt to limit the rapid spread of the virus. The IIES have acted on these recommendations and we continuously follow updates from both Stockholm University, as well as the Swedish government.
Last updated: April 3, 2020
Page editor: Hanna Weitz
Source: IIES