Death tolls from COVID-19 in developing countries could be higher than predicted
IIES researchers, Ingvild Almås, Tessa Bold, Tillmann von Carnap and Selene Ghisolfi - with Jesse Heitner (Aceso Global) and Justin Sandefur (Center for Global Development) - has had their research mentioned in UK newspaper The Telegraph.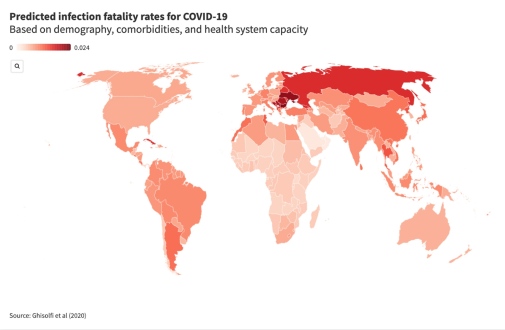 The team uses estimates from European age-dependent fatality rates and share of comorbidities among COVID-19 deaths to predict fatality rates in low-income countries that incorporate countries' demography and underlying illnesses in the population. They rely on fatality rates for viral pneumonia in children under 5 to adjust for different countries' health system capacity.
The results from their research shows predicted deaths from COVID-19 that are up to eight times higher than the predictions made by the World Health Organization. Although most data from across the globe shows an aging population dying from the disease, younger people in developing countries dying from COVID-19 could be greater than expected, due to weak health care systems.
Click here to read the article.
For questions, contact Associate Professor Tessa Bold (in German, English and Swedish).
Last updated: August 31, 2020
Page editor: Hanna Weitz
Source: IIES

Upcoming Seminars and Events