Making the labor market more inclusive for refugees
IIES Graduate student Francesco Loiacono, together with PhD fellow Mariajose Silva-Vargas (Maastricht University and UNU-Merit) have been awarded two grants from Peace & Recovery Competitive Fund from Innovations for Poverty Action (IPA) and from Private Enterprise Development in Low Income Countries (PEDL) research initiative, for a total of 100,000 USD to study labor market integration of refugees in developing countries; "Improving Labor Market Outcomes for Refugees: Evidence from Uganda".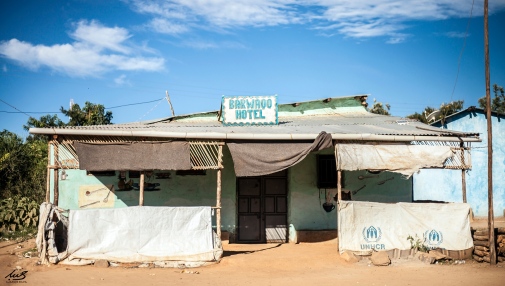 Refugees and access to labor markets in the Global South
Recent conflicts and sectarian violence have produced the highest number of refugees ever recorded in the world. Currently more than 25 million refugees have been forced to flee their homes. The greatest majority of these people are hosted by developing countries. For these reasons, the efforts of the UNHCR and other partners are moving towards a new approach in refugee management: from the prevalent emergency perspective to a development one. The Refugee Compacts, focusing on the creation of economic opportunities, enhancing labor market integration for refugees, is an example of such approach. Moreover, international organizations such as the OECD and the UNHCR jointly produced ten "action points", strongly suggesting the involvement of the private sector in hiring and working with refugees. Recent studies show how granting access to formal labor markets produce positive long-term effects for host countries (Aubry et al, 2016; Clemens et al, 2018). Yet, refugees, especially in developing countries, may find it particularly hard to access local job markets. This may be especially true in Sub-Saharan Africa, home to a quarter of all the forcibly displaced people.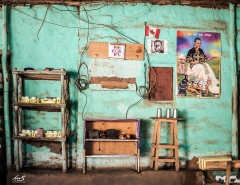 Method
Francesco and Mariajose propose to run a randomised control trial (RCT) in Uganda to address some of the key frictions for the entrance of refugee workers in the labour market. The proposed RCT will have two components: a matching one, whereby employers will be matched with refugee job seekers and an information one, with the aim of providing employers with an improved capacity to estimate refugees' true productivity.
Goal
The ultimate goal is to assist refugee workers to economically integrate in the labor market of a country from the Global South. Given the current large number of forced migrants and the potential increase of people fleeing conflicts in the next decade, how states should respond to the refugee crisis is an urgent question. So far research has focused mostly on the integration of the smaller percentage of refugees residing in developed countries. Their aim is thus to contribute to understanding how to make local labor markets in the Global South more inclusive towards migrants and forced migrants.
Last updated: June 17, 2020
Page editor: Hanna Weitz
Source: IIES

Upcoming Seminars and Events