Assar Lindbeck: Academic Research for the Public Service
As a celebration of Professor Lindbeck's recent 90th birthday and his contribution to economic research and the public debate, the IIES and SNS organized a conference on the role researchers can and should play in shaping public policy.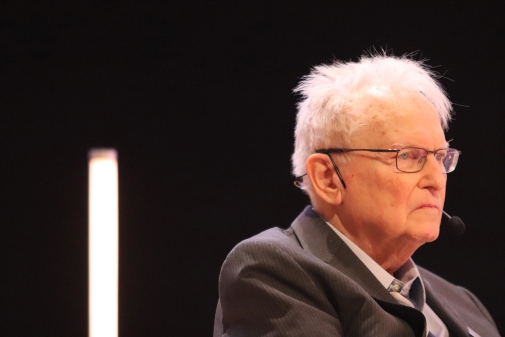 The conference will be broadcast on Swedish TV (SVT Forum) on Friday 13 March at 11:25 am (CET). It is also available online (in Swedish).
Assar Lindbeck wanted to create an internationally renowned research institute
Professor Assar Lindbeck has been instrumental in shaping the IIES into what it is today. When he took over from Gunnar Myrdal as Director of the IIES in 1971, he had a vision of its becoming an internationally renowned research institute, but he also wanted it to foster new promising economists in Sweden. This vision is now part of the IIES' core. Not only does the IIES recruit young international economists and invite prominent researchers from leading international universities and organizations to hold seminars in the IIES Seminar Series, but the Stockholm graduate program of which the IIES is part offers graduate students from around the globe the opportunity to write their thesis at the IIES where they form an integral part of the research environment and are encouraged to actively participate in seminars and to not hesitate to debate with faculty.
Lindbeck's role in shaping Swedish social policy
Lindbeck has also played an important role in Swedish policy debate. He has worked closely with former Swedish Prime Minister (and Social Democrat) Olof Palme on different policies, and was also appointed by former Prime Minister, Carl Bildt, of the Swedish liberal-conservative party, (Moderaterna), to form a commission to propose reforms during the economic crisis in the 1990's – later dubbed the Lindbeck Commission. He has also actively engaged in the public debate through the media, not being afraid to speak his mind on any topic presented to him.
On 10 March we held a conference in honor of Professor Lindbeck who turned 90 earlier in the year.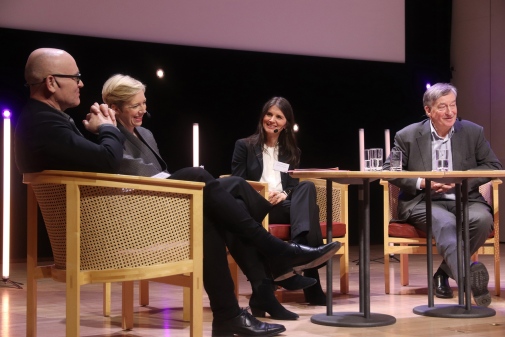 Among the speakers were former Prime Minister, Carl Bildt, renowned Swedish journalist, Erik Fichtelius, Professor Jenny Madestam at Södertörn University, and the Chair of the Swedish House of Finance, Gabriel Urwitz.
With the Lindbeck Commission as a starting point, the aim of the conference was to look ahead. Researchers should play an active role in spreading their research to a larger audience, and participate in the social and political debate.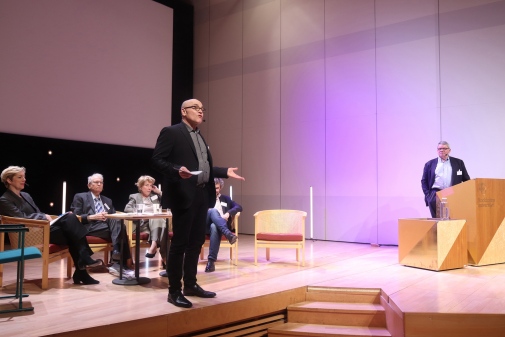 Carl Bildt started off the conference explaining the rationale behind the Lindbeck Commission and stressed the importance of politicians' ability and need to listen to scholars and seriously consider what the research says. Associate Professor Jenny Madestam presented the issue from the standpoint of an academic. More researchers should work harder at making their findings known to a wider audience, but why aren't they? In part, the cultural clashes between scholars and journalists, and scholars and politicians could be a reason. Academia can, however, be an excellent research department for a journalist. Erik Fichtelius' reports on the Lindbeck Commission's 113 proposals and their impact on the social debate give proof of when academic research, politics and journalism together can make a profound difference, if they just work together. Gabriel Urwitz further stressed the importance of research on the social debate.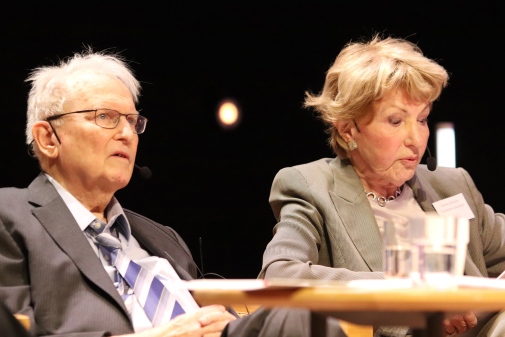 Assar himself looked to the future and what role researchers can play in economic crises to come. In particular, he brought up the environment, finance and migration and how researchers can provide policy advice to politicians on these matters.

Read Professor Lindbeck's speech in full. (119 Kb)
Our sincerest gratitude
We would like to thank our speakers for their both entertaining and interesting presentations, as well as our audience of a little over 300 politicians, journalists, researchers and representatives from the business community. We are also thankful to the SNS for their work in co-organizing the event with us.
Last, but certainly not least, we would like to extend our thanks and gratitude to Assar Lindbeck – for the influential research you have done, for the research institute you have built and for the inspiration you continue to give!

Last updated: June 17, 2020
Page editor: Hanna Weitz
Source: IIES

Upcoming Seminars and Events